We were acknowledged as Top Employer 2022, the second time in a row
February 3, 2022 10:02 am +00:00
Let us proudly announce that MSD Czech Republic has been recognized as one of Europe's top employers for 2022 by the Top Employers Institute again this year.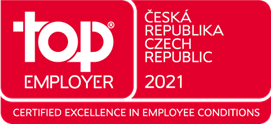 We also received the Top Employer status in Slovakia, Poland, Hungary, Switzerland, Italy, Spain, and UK.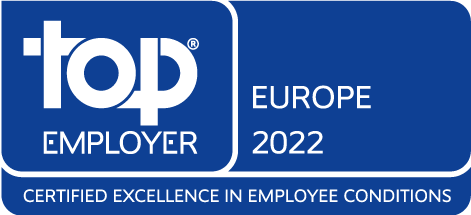 Each year, Top Employers Institute certifies organizations which focus on their people. MSD Czech Republic was recognized for its outstanding standards in every HR domain like People Strategy, Work Environment, Talent Acquisition, Learning, Well-being, and Diversity & Inclusion.
The last couple years have changed the way we work. Your opinions matter to us – we recognized that many of our employees have valued the flexibility to work remotely when possible, so we introduced our global hybrid work model. A hybrid work model is a combination of in-person collaboration and remote work. This model helps us be even more agile and productive as we deliver outcomes for the people who depend on our work. It includes enhanced flexibility to better meet our needs, while allowing managers to decide when in-person collaboration is necessary.
We have an extensive Live it program, designed to sustain a healthy, happy, and balanced lifestyle at work and outside of work. The many community-based activities didn't stop even during periods of lockdowns, but contrary with many awesome activities of our EBRG groups helped our employees in terms of maintaining the mental, physical, and social well-being. Further our Resources for Living supported many colleagues and all jointly confirm that well-being is a priority at our organization.
Another great recognition was our top scoring in the new section devoted to sustainability. Our company's policies include a commitment to making continuous improvement on social and environmental performance and we are incentivized to support our company's environmental policies and goals.
"Obtaining the Top Employer certificate for the second time in a row is a powerful testimonial to our unwavering commitment to provide to our employees the best possible work environment which is conducive to a long-term career development", says Dita Faltinova, HR Business Partner. "The audit process we had to undergo was not easier for us because participating for the second time. We faced an enlarged questionnaire with increased focus on people well-being, remote working and newly included section on sustainability," adds Dita Faltinova, HR.
The Top Employer 2022 certificate is a current reflection of the organization's reality, this level of certification showcases the dedication to the consistent application of HR excellence on a regional level.
Congratulations on this outstanding achievement!