Our Stories – Anita Zubak-O'Connor
June 9, 2020 1:24 pm +00:00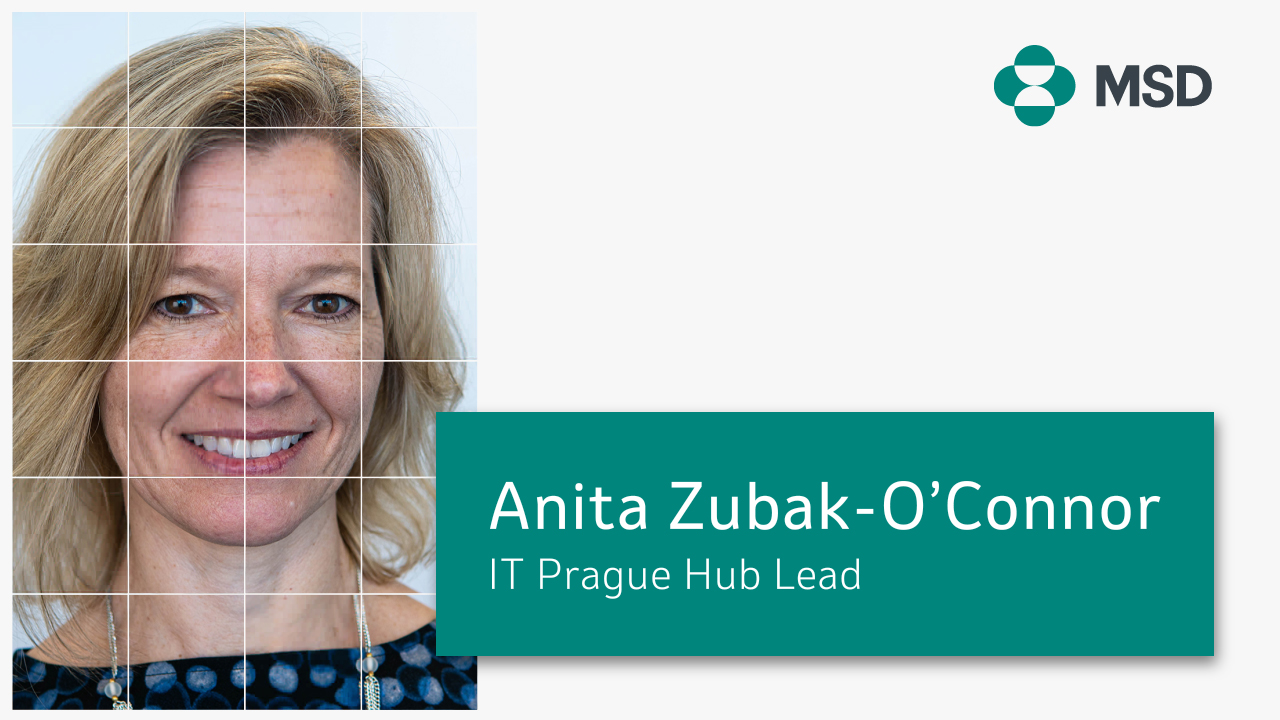 Our Stories – Anita Zubak-O'Connor
I have been reflecting lately on how all the things which happened in my life were pieces of one big puzzle which, once completed, brought me here to Prague. It all goes all the way back to my parents' birth.
They were both born in different German-speaking villages in Vysoke Tatry in Slovakia. Towards the end of World War II, they were both sent alone to camps in Austria by the same train, but they didn't know each other at that time yet. The rough post-war time brought them both to the US where they came penniless, struggling to make ends meet. They finally met in Philadelphia and even though they wanted to come back to Europe, they could never afford it and decided to start a family in the US. I am the youngest of 4 siblings; my closest sister is 12 years older. My family influenced me and formed me in many ways. My parents would often tell me of the war times, the starvation and constant struggle to survive when they came to the US. They also emphasized the value of hard work and being able to support oneself. As a result, I started my first job at age 11 and knew the importance of being able to take care of myself.
Having grown up hearing about war, I wanted to make a difference in the world so I went to study international relations with dreams of being able to help solve all kinds of conflicts. I have always thought that if people treated each other as humans, the world would be a better place. My first job was with law enforcement. I was helping the different police organizations (state, federal, national police) to communicate better and work together so they could achieve much better results in solving crimes. My second job was for a company supporting different pharma industries with trainings and workshops. This experience, along with the fact that my sister was a pharmacist and I spent summers working with her, brought me to work in a pharmaceutical company.
I started in MSD writing training materials about software development and testing, which made me understand both the processes and the users' needs. I found I could use my diplomatic skills, negotiating requirements, and release planning between the users and developers. After that, I was leading the implementation of various business projects with technology enablement where we utilized lean thinking, Six Sigma and change management methodologies. I made the move into IT three years ago, and love how being in IT provides a unique view of the entire company. Even though I have been here for 20+ years, I am finding there are still endless things to learn about in with such a large corporation. The opportunities to learn are the best in the hub because so many functions are able to co-exist in one location and we can all learn more quickly from each other about how to collaborate to drive business value.
I must say that I am very happy that the overall feel of life in the Prague hub is positive. Of course there are always issues and conflicts, but they are solvable if we can be honest with each other and work together. What's unique about the hub is the energy created by bringing people with different talents, cultures, and backgrounds together to work in an agile way. It is truly diversity and inclusion in action!
So, as I said in the beginning, there are multiple people and circumstances that have occurred in my life that all influenced my ending up in Prague. Whether it was my family, co-workers, friends, a chance encounter at a work conference, a special book, a certain song…I am so grateful for all those experiences and those individuals. Looking back, I know it all happened for a reason and now being here in the hub feels a little like closing the family circle.
– Anita Zubak-O'Connor