Our Stories – Monika Vampolova
January 22, 2021 11:52 am +00:00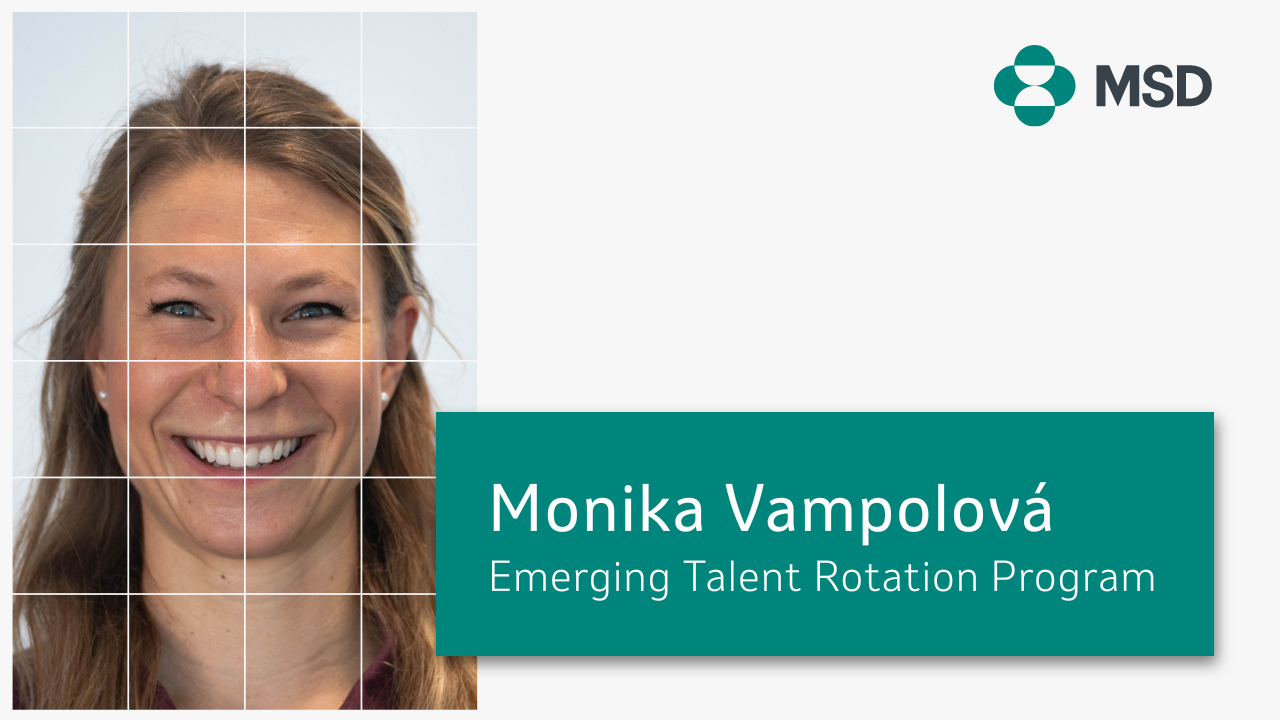 Our Stories – Monika Vampolova
I really enjoy traveling and exploring new things. When I was at primary school, I wanted to become one of two things. Either a successful basketball player who would retire at the age of 30, or 32, at the latest, so I could just enjoy traveling to all the cool places around the world, or the person who invented a teleporter so that I could travel easily to different places as part of my job.
I felt like the first option was more realistic because I really did play basketball for about 17 years. Over time, however, I realized that I probably would not become the next "Michael Jordan in a skirt."
Thus, I went to university to study Cognitive Informatics and spent a year studying abroad. This experience confirmed to me that among other things, every step out of our comfort zone is worth taking because it makes us stronger.
In October 2017, I joined MSD IT in Prague as an intern in the HH Go to Market Team. After almost a year, I was selected for a rotational program called ETR that lasts 2.5 years. I spent my first rotation with ITRMS as a Security Analyst. For my second I joined the 3D Printing Technology Team for a year. Then I spent six months split between Ballydine, Ireland and Rahway, New Jersey before my final rotation started in 2020 working for MRL IT with a focus on enabling 3D Histopathology analyses.
Now that I am almost at the end of the program, I have been thinking about where to go for my final placement. I envision myself working on incorporating new technologies into existing processes whether they involve 3D Technologies or not. I enjoy conducting both technical, as well as business analyses, and coordinating the projects.
Looking back on my childhood visions I know that neither 3D printing nor 3D histopathology is a teleporter. Nevertheless, traveling is part of my job that I hope will resume after Covid and perhaps exploring the potential of producing customized medicines, human tissue, and organs with 3D printers, who can say with certainty that these are not the first steps?
– Monika Vampolova