April 30, 2019 8:24 am +00:00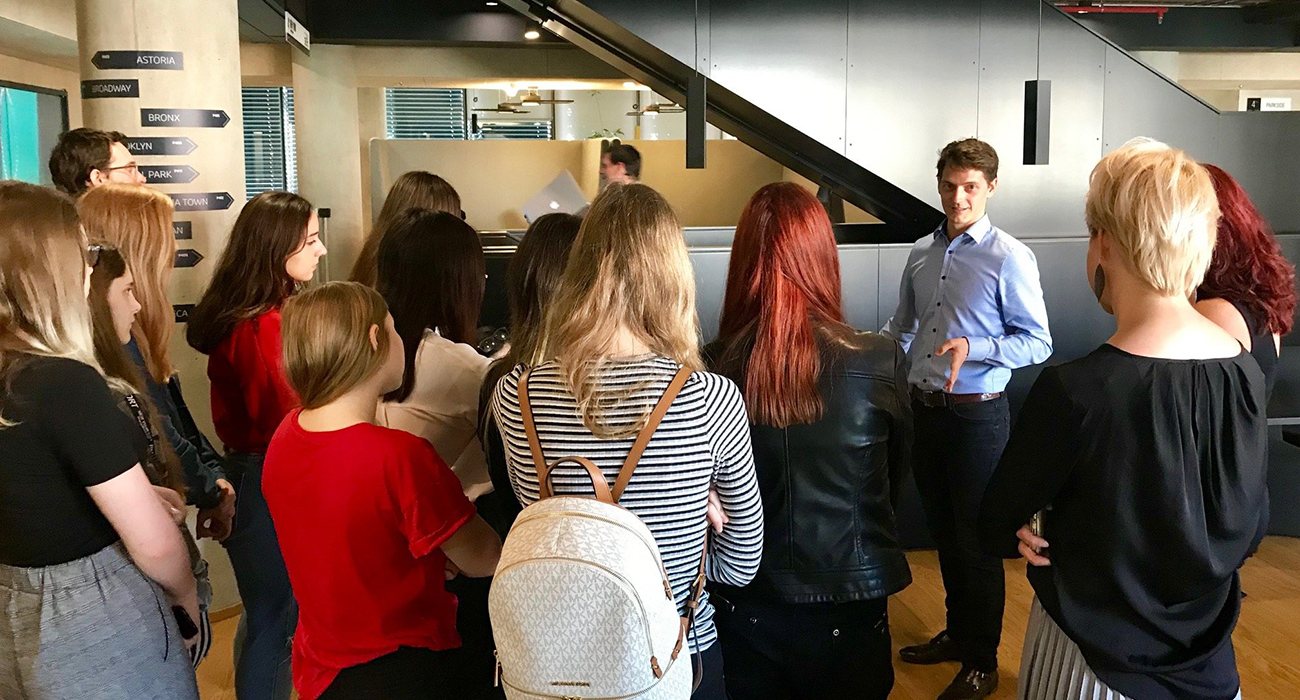 Girls Day 2019
On April 25, our company celebrated Girls Day – an annual campaign recognized by 16 European countries which encourages young women to explore potential vocational interests – by hosting local secondary school students to offer a peek into life in a technology career.
The one-day event started with an introduction of our company, followed by presentations by two female speakers who shared their background by telling inspirational life stories. The young guests gave positive feedback and appreciated hearing stories that encouraged them to follow their passions in pursuing a career. This session continued with a presentation from local teams to discuss the innovative projects they are working on.
The afternoon portion began with a workshop on coding Ozobots – small robots. The excitement was evident as the young girls began learning the basics of how to code. Afterwards another workshop outlined presentation tips such as how to use storytelling to captivate an audience, how to better recall relevant stories to use in presentations, and how to avoid stress while presenting. The day wrapped up with friendly advice on preparing for a career, how to build a resume, and how to manage stress during an interview.
We received positive feedback and requests from the students to host a similar event in the future. Our mission was successfully accomplished.
– Karina Vasinova