Source to Settle
Source to Settle consists of requisitioning, purchasing, book-keeping and payment of vendor service/goods invoices. The cycle starts with purchase order creation, continues with receiving goods/services, and ends with proceeding payment of invoices. Throughout the entire process there can be touchpoints with Vendor Master Data Management, which also resides within our function.
Employee Expense Management
We centrally manage all finances related to business trip expenses while continuously improving our end user notifications to ensure on time payments. Our goal is to increase the accessibility and visibility of open transactions and improve the card holder's expense monitoring experience.
Invoice Processing
We provide an end-to-end solution for the processing of all our invoices. We ensure the invoices are booked into our systems, processed correctly, efficiently and provide reliable and timely invoice handling.
"I believe teamwork and an open environment is a key for success."
Peter Prochazka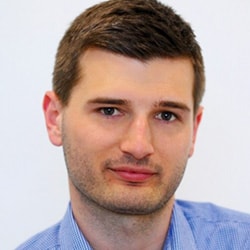 One-Stop Procurement Support
We are providing support to our sourcing professionals globally by handling the most complex aspects of procurement to allow them to focus more on other areas of their business.
Payments Team
We provide support to the StS (Source to Settle) process. We ensure that all EMEA payments are processed on time and in compliance with our StS audit standards.
Purchasing Support team
We take care of EMEA operational procurement activities, helping to improve both our own user support and local purchasing expertise.
Resolution Center
We are the first point of contact, providing professional support by phone and mail. We are the primary contact for all Accounts Payable Source to Settle queries. We work with vendors, customers, Local Markets and requestors to ensure resolution of all queries.
"I strive to always use the flexibility acquired by working across cultures and functions."
Renata Pelakova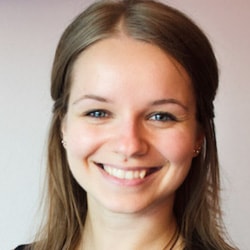 SME Team
We are specialists connecting the operational teams within Source to Settle to the Robotics, Continuous Improvement and Global Process Owner organizations. The main activity is to support opportunities for increasing effectivity and efficiency of operational activities and providing solutions proposed by the governing organizations for process optimization.
Support Team
Our deep understanding of processes and systems within the Source to Settle (StS) stream helps to resolve complex Accounts Payable issues raised by employees and suppliers and to minimize the requests made on the technical support teams. We also provide reporting and regular governance calls to the local markets to improve the business and relationships.
Vendor master data (VMD) team
Our main scope is vendor creation and vendor record changes. We are also supporting various activities such as vendor database cleansing, reporting, compliance check and other global process improvements projects.