Order to Cash
Order to Cash, refers to the set of business processes for receiving and processing customer sales orders for goods and services, create billing documents such as invoices and credit notes, monitoring customers' payment behavior and evaluating potential risk for the company, collecting the payments from customers and clearing these with customers' invoices.
Cash Application
We are responsible for bank statement processing, applying incoming payments to corresponding customer invoices, direct debit payments, as well as any related stakeholder queries.
Credit & Collections Management
We are responsible for all collection's activities. That include mainly the collection of customer payments, monitoring customer accounts and payment behavior, the review and release of sales orders blocked on credit, resolve cash payment discrepancies, and bad debt management for customers.
Credit Risk
We control the level of financial risk MSD is exposed to by performing credit assessments on our customers and assigning appropriate credit limit to reduce the risk of financial loss.
Customer Master Data
We are responsible for creating and maintaining Customer Master Data records and help with troubleshooting and providing support to all stakeholders.
"As Order to Cash team, we are fully committed to our company's mission and we deliver flawless services, enabling excellence in customer interactions!"
Lyes Charif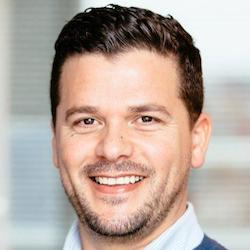 Order Management
We are responsible for supporting our customers with their submitted purchase orders, processing them, and providing a general follow-up on timely delivery. We monitor the flow of electronic sales orders, handle product allocations, process pricing requests and price changes, monitor billing activities and direct customer queries as well as claims management.