Account to Report
Account to Report deliver high quality and compliant accounting services to the Local Markets. The Account to Report team is primarily focused on reviewing Balance Sheet reconciliations, supporting month-end activities, and driving high-quality financial statement review and certification.
Cash & Investments
We ensure that all our cash and financial assets are properly recorded to guarantee the accuracy and viability of the company's financial results. We are the team responsible for cash activities in EMEA region and act as gatekeepers of all bank accounts and payment transactions including cash pooling, loans and investments. We perform bank accounts reconciliations followed by the interface of entries and general ledger allocation. We also make sure that our bank balances are accurate and that cash positions are always precisely commented.
Fixed Assets
We ensure strict adherence to both internal and external controls, accounting standards, and legislation while also providing guidance and support for fixed asset acquisition and financial record maintenance. We are focused on the Fixed Assets register to regularly review assets under construction and perform accurately assets capitalization, depreciation and disposals. We make sure that balance sheet reconciliations are correct, and the final Fixed Assets reports delivered to the stakeholders on time.
"It sounds extraordinary, but it's a fact that balance sheets can make fascinating reading."
Nino Gogilashvili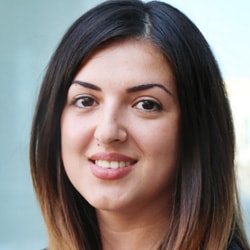 General Ledger
We guarantee to our stakeholders timely, accurate, and fair financial reports via certification process in which we prepare Balance Sheet and Profit & Loss statements and comment on the variances and movements and discuss the entity's financial results with the local market controllers. We manage the month-end closing process through various journal entries, performing currency revaluations, value-added tax clearing and loading the account balances in consolidation systems. We also review Balance Sheet account reconciliations and follow up on reconciling items.
"Cash isn't everything. It's the only thing."
Marek Jež